10:30 Wednesday Morning: Ilham's Trial Begins

By Elliot Sperling
Thursday, Sep 18, 2014
No Comment
I am adding here a few more social media messages put out by Ilham's lawyers yesterday, the first day of his trial. At the moment the second (and final) day of the trial is underway. One tries to be optimistic. Attorney Liu Xiaoyuan said yesterday that today, when he speaks in his own defense, Ilham will be brilliant (伊力哈木会有一个很精彩的自我辩护!). Of that I have no doubt. But is he getting a fair trial? Read on…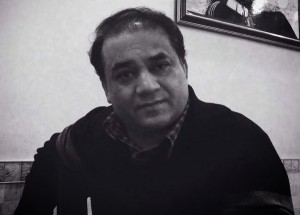 September 12. Attorney Li Fangping on WeChat: Xu Feng, Court Clerk at the Urumqi Municipal Intermediate People's Court suddenly telephoned to say that the hearing in the separatism case against Ilham Tohti would start at 10:30 a.m. on September 17 in Court 12.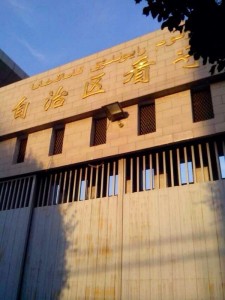 September 15, Attorney Li Fangping on WeChat: Prior to the beginning of the trial I saw Ilham once again. He said that for the last few days the temperature in Urumqi has dropped. He doesn't have any thick clothes to wear, his leg irons are ice-cold and he's caught a cold (family members had early on sent him clothes but the detention center didn't give them to him). Just before leaving I urged Ilham to maintain a strong mental attitude. He gallantly dragged the leg irons, smiled and waved. "Ask everyone to have faith in my mental attitude." Just after leaving the detention center the Urumqi Intermediary Court again called, notifying us that the procuratorate had added 7 CDs of evidence and asking me to pick them up.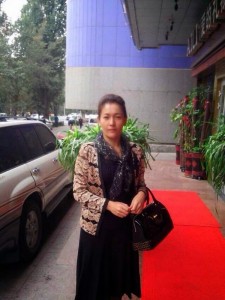 September 16, Attorney Li Fangping on WeChat: Ilham's wife arrived in Urumqi very early this morning. Four family members are permitted to attend the trial. This will be their first sight of Ilham after nine months.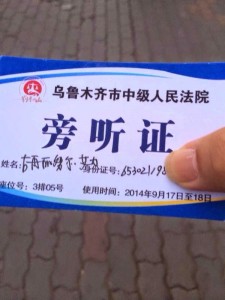 September 16, Attorney Liu Xiaoyuan on WeChat: It is arranged that Ilham's case will be heard over the course of two days. Four attendance permits had been issued for family members.
September 17, afternoon, Attorney Liu Xiaoyuan on WeChat: The hearing of the case of Ilham's alleged criminal separatism, will begin in the Urumqi Intermediate Court at 10:30 this morning. Ilham lived and worked in Beijing; his huku registration is in Beijing; the company he launched and his website are all listed in Beijing. If his activities are alleged to have been criminal, the case ought to be registered with the Beijing police and heard in a Beijing court. But the Urumqi Procuratorate takes what Ilham was involved with as a Xinjiang matter and thus considers that Urumqi law enforcement agencies have jurisdiction over the case. Rubbish! The Urumqi Procuratorate's accusation concerns a group crime. But they've taken the case and divided it up for separate prosecutions, which is so rare! One can ask, if they're handling the case like this, how can it be at all just and fair?
September 17, afternoon, Attorney Li Fangping on WeChat: I got a phone call from the Urumqi court. They're requesting the lawyers to arrive a little early. They say they've already set up police checkpoints. They're afraid of a delay.