My Name Is Not Khan, It's Snowden

By Maura Moynihan
Sunday, Jul 28, 2013
No Comment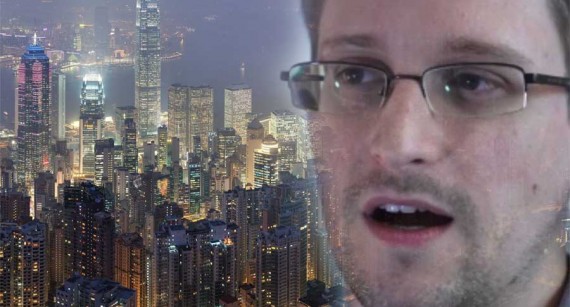 The Edward Snowden affair continues to reverberate since June 9, 2012, when the 30-year-old high school dropout exposed US cyber surveillance in an interview with the Guardian from Hong Kong. Snowden has been stuck in Moscow for many weeks, and the media has dropped the thread of his links to China, since Snowden claimed that if he were a Chinese spy he'd "be petting phoenixes in Beijing." However, there are many elements of this story that point to a Beijing connection.
Snowden chose Hong Kong as his first port of refuge, citing its "rule of law", a puzzling contention since the former British colony has for 16 years been controlled by the Chinese Communist Party. Towards the end of Snowden's videotaped interview with the Guardian, he praised the Chinese government, and the following day he released detailed information about US operations in Asia to the South China Morning Post. Snowden's revelations succeeded in shifting the debate about cyber espionage onto the US, allowing China to play the victim and putting the Obama administration on the defensive. No wonder that Chinese government websites hail Snowden as a hero.Many other disturbing questions have been raised, such as the dangers of privatising intelligence, which allowed a character like Snowden to get a security clearance and cart off top-secret information to Hong Kong in the first place. One theory is that Snowden was used as a "drop box" for agents higher up in the National Security Agency who fed him information — Snowden only worked at the security firm Booz Allen Hamilton for three months. What's missing from media coverage in the West is that whatever the NSA is doing, the Chinese Communist Party does it bigger and better. US citizens can talk openly about NSA surveillance; in China, journalists and human rights activists can get thrown into jail for typing the words "Dalai Lama" or "Tiananmen Square Massacre" on a computer.
The bigger story then is the scope of Chinese espionage in the US. Veteran China analyst Gordon Chang observes: "It seems clear that Snowden, if he did not actually work for the Chinese, at least did their bidding. The Chinese did their best to make sure that American officials did not get the opportunity to interrogate Snowden. The last thing they wanted was for the US to have the opportunity to learn the extent of China's penetration of the NSA and the FBI in Hawaii."
Another top target for Chinese espionage is India, and especially the Tibetan exile government and the Tibetan refugees.  On May 23 2013, the Hindustan Times reported the arrest of Pempa Tsering, a 33 year old man from Central Tibet who was a PLA soldier trained in techniques of assassination and hand to hand combat, who had been working for several years in the Department of Security of the Central Tibetan Administration. Indian officials have arrested many Chinese agents in Dharamshala over the years, but none were working in the Security Department of the CTA. Apparently Mr. Tsering was angered when he was first detained, because he claimed to have informed his co-workers of his background with PLA from the start.
The Chinese Communist Party has aggressively recruited US informants for decades, and has planted agents at every level of the US government and institutions of finance, technology and higher education. A cursory Internet search of Chinese espionage in the US yields enough material for the next James Bond franchise. The Chinese government deploys the "Thousand Grains of Sand Policy", collecting human and cyber intelligence in every conceivable manner by encouraging every Chinese citizen who travels abroad in any capacity, from tourists to students, to gather information for the Motherland. A former senate aide in Washington told me, "Basically that's how China got all of its high-tech weapons and industrial programs. And now they've got cyber spies hacking into our banks and intelligence and we don't know how this is going to end."
So why does the US department of state give preferential treatment to Communist China over democratic India? In 2011, approximately 700,000 US visa applications were processed by US consular officials in India. China gets a lot more than that. On January 19, 2012, US ambassador to China, Gary Locke, said, "President Obama signed an executive order to significantly increase legitimate travel and tourism to the US, with the goal of increasing visa-processing capacity in China by up to 40 per cent in 2012. In 2011, we processed more than 1 million visa applications in China, an increase of 34 per cent over the previous year, and already in the first few months of fiscal year 2012, we have processed 48 per cent more visas in China compared to the same period in 2011."
Has the US state department decided to selectively ignore the questionnaire that every visitor to the US must fill out upon arrival, which includes the Cold War relic: "Have you ever been or are you now affiliated with the Communist Party?" Clearly, this has been waived for the innumerable Chinese communist officials who are granted wide access to everything American.
Shah Rukh Khan, India's beloved movie star, has been detained and interrogated at US airports, not once but twice, most recently in 2010 when he flew to the US on a private plane with the Ambanis, on his way to Yale to receive the prestigious Chubb fellowship. You don't read about Indians stealing US military or industrial secrets. You don't read about Indian cyber thieves penetrating US companies and universities. But China still gets more visas and more access.
The majority of top-level Chinese spies who have been prosecuted by the US' department of justice entered the US on student or work visas, but Chinese communist officials are still granted all manner of access, with smiles. Chinese mainland money has bought both US real estate and opinion; Xinhua has a huge media tower in Times Square, and it recently opened a multi-million dollar complex in Washington, DC. Chinese money is visible in every think-tank in Washington, which are packed with books and programs proclaiming that the 21st century belongs to China, not America.
We still don't know who arranged for Edward Snowden to go to Hong Kong. But we do know that if your name is Khan, and you're from India, you are treated with suspicion, even if you are the most famous person on the planet with a huge fan base in the US. One has to ask then, what is going on inside the state department? How can they not recognise Shah Rukh Khan? And how many Edward Snowdens are at work, alongside how many Chinese agents?