Literature as Resistance
By Tenzin Nyinjey
Saturday, Feb 16, 2013
No Comment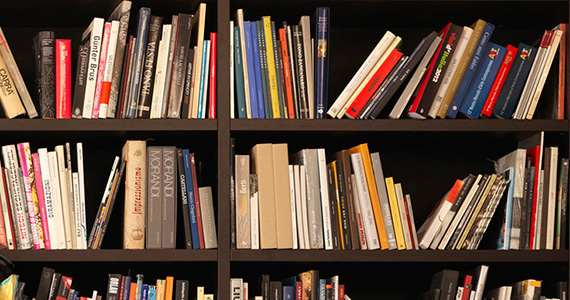 Although I live in a room I call rat-hole, I have had moments of intense pleasure in life — thanks to my efforts in inculcating a habit of reading books. Through this short piece, I would like to share with my readers some of the joyful experience and insights I have had from reading.
The first text that I want to bring in is Gendun Chophel's Gyalkham Rigpe Korwe Tamgus Serki Thangma. While reading the book I felt as if I was literally taken to an era, couple of centuries back, when Buddhist civilizations flourished in South Asia, to places like Taxila and Ugen ki Yul — Swat valley in modern-day Pakistan. Such is the imaginative and aesthetic prowess of Gendun Chophel's prose that one feels as if one is following in the footsteps of great travelers like Drupthog Ugen pa and Huen Tsang who visited Swat and other holy lands of Buddhism in ancient times.
Another work is Shakespeare's Julius Cesar, which I read while carrying my sister's ten-month-old baby on my back, in the spirit of black African-American writer James Baldwin, who I heard was forced to carry his baby sister on his back while reading books, living in a single room occupied by his whole family comprising of his father, mother, and a couple of siblings. Of course James went on to become one of the greatest literary icons of the twentieth century, while I am still struggling with my reading abilities. However, attempting to follow his spirit was perhaps the most befitting tribute I could pay him.
While reading Shakespeare's classic, I was so lost and engrossed in the pleasure of the book — I felt I was right there in Cesar's Rome in the first century — that I didn't realize my niece had fallen asleep peacefully. One of the characters from this literary masterpiece that left a deep impression on my mind was that of a shoemaker in Rome, who calls himself 'surgeon,' for 'operating' on the shoes, that is fixing up the torn shoes. Through this Shakespeare teaches us that creativity often depends on how much we respect and honor our work, which is possible only when we enjoy them. For powers that be, he advises that they should never look down upon people doing 'menial jobs,' for they too have a sense of dignity.
Then there's Friedrich Nietzche's Genealogy of the Morals, which helped me understand what morality in reality means — this was almost a life-saving moment for me given the fact that I was then going through a spiritual crisis after having been disappointed with the hypocrisy of conventional morality imposed by an organized religion tied to secular power. Finding this new morality while reading the book made me feel as if I was taking a new birth.
How can I forget to mention Albert Camus' essay, later published in a book format, called Rebel? His definition of rebel — some one who says no against unjust authority — was uplifting and inspiring. Camus taught me that a true rebel is some one who will never pause in his pursuit of resistance unless every human being on earth was liberated from tyranny. This is very much akin to the idea of Jangchup Sempa (Boddhisatva) in Tibetan Buddhism, who postpones his or her nirvana until he or she helps every sentient being gain liberation. Some of the phrases from Camus' Rebel that made me think are these: the natural allies of the oppressed are found among the oppressed; one should not only have a pair of shoes, but be able to read Shakespeare.
The world is never complete without women. So a woman writer is indispensable. Hannah Arendt's Origin's of Totalitarianism taught me that both right and left wing fundamentalism — Hitlerism and Stalinism — are twin brothers, two sides of the same coin. Her insight about statelessness, of the vulnerability of refugees, deprived of legal recognition, helped me realize acutely the fate of us Tibetan 'refugees.' Arendt says that in one sense the situation of stateless people living in the so-called free world are worse than their compatriots trapped under dictatorships in their homelands. The latter at least have real chance to resist their oppressors given that they encounter their oppressors in daily lives. Arendt says that even Greek slaves, although they didn't enjoy equal status with their masters, have some legal recognition. According to her, the only way stateless people can find security is if they could build genuine human solidarity among themselves based on love, the characteristic of which is fragility and unpredictability.
Last but not least I would like to mention the so-called post-colonial writers like Edward Said and Chinua Achebe, whose inspirational ideas of resistance and opposition to imperial and colonial power help me reenergize and revitalize my sense of being and life, exactly at a time when I feel near-hopeless with our situation — to the point where I am compelled to utter, like one of the characters of Beckett's Waiting for Godot, "Nothing could be done, nothing."
Reading as a form of resistance is not a bad option. At least, one gets an intense feeling that one is living — intellectually, psychologically, and emotionally.