International youth gathering calls for Tibet's independence
By Phayul's Editor
Sunday, Aug 7, 2011
No Comment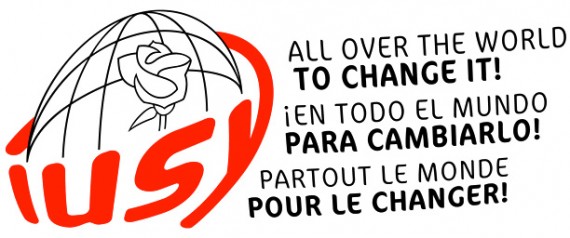 An international gathering of over a thousand youth delegates from more than 50 countries passed a unanimous decision calling for Tibet's independence and condemned the illegal occupation of Tibet.
International Union of Socialist Youth (IUSY), a global NGO with representation in over 100 countries in its recently concluded week-long World Festival and World Council held at Eurocamp near the Austrian capital Vienna unanimously adopted the 'Tibet Resolution'.
The Tibet Resolution that was adopted on the fourth day of the council reasserted IUSY's support for an independent Tibet and condemn the illegal occupation of Tibet. The resolution also demanded the government of China to allow UN Special Rapporteurs or independent international agencies to visit Tibet to investigate the real situation in Tibet while calling for the immediate and unconditional release of all political prisoners including the 10th Panchen Lama Gedun Choekyi Nyima.
The international delegates condemned China's ecological, religious and language policies in Tibet and demanded the revocation of the infamous Patriotic re-education Campaign and the Order no. 5, a law that bans Tibetan lamas from reincarnating without Chinese government approval.
A delegation from the Tibetan Youth Congress (TYC), the largest pro-independence group in exile, comprising of Dhondup Lhadar, vice-president, Tenzin Chokey, general secretary and Konchok Yangphel, financial secretary represented Tibet at the international gathering.
The TYC delegation provided a Tibetan viewpoint on an array of topics that were discussed, including the world economy, the role of the United Nations, European Union and G20, and the democratization of Asian countries. TYC submitted a paper on 'Equality in Tibetan language' for the IUSY Global Campaign on Equality and also made a brief presentation on the absence of democracy in Tibet and the democratization process in the exile Tibetan community.
Delegates also shared personal accounts of their visits to Tibet, describing the country as a "heavily militarized zone with absolutely no freedom".
On the sidelines of the council, the TYC executive members also met with local Tibetans in Salzburg and Vienna.