Why I Support Tenzin Namgyal Tethong for Kalon Tripa

By Tenpa Gashi
Tuesday, Dec 7, 2010
9 Comments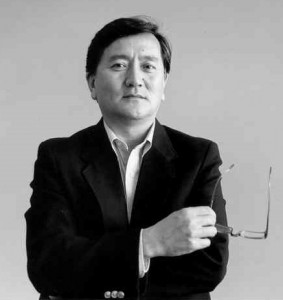 I have been noticing recently during my discussions with my friends, relatives, and fellow Tibetans that there is a real lack of understanding regarding my candidate for Kalon Tripa. Some know him as a person who used to work for Tibetan Government long time ago while the more informed ones know about his involvement with some of the projects but it was really hard to find someone who truly understood the depth of his character and his body of work. All too often when that happens, people are quick to dismiss it collectively under the 'experience' title and continue with well-that-is-nice-but category as if forty years of service can be summed up in half a sentence. I often ask them to at least relay to me what Tenzin Namgyal Tethong has accomplished during his tenure and they can't relate more than a couple and that too hesitatingly. And that tells me they don't really understand even half the sentence they conceded to him.
The main purpose of this piece is to properly introduce my candidate to the general public. I acknowledge the fault most probably lies with my candidate. It is mostly due to the fact that Tethong la is a very humble man and doesn't like to talk about his achievements and a type of person who rather let his body of works speak for him. Unfortunately, sometimes that kind of humility doesn't help in letting people know about his experience, achievements, his vision, and leadership qualities. So, since Tenzin Namgyal Tethong la is very reluctant to talk about his vast number of achievements without self effacement, I decided to go ahead and do it for him and also to relay at the same time why I think he is the right person for Kalon Tripa at this critical and precarious time in our nation's history. On one hand we have an increasingly belligerent China flaunting its newly gained international clout while on the other hand His Holiness is considering retirement from politics. There is also the fact that His Holiness is 76 years old and anything is possible in the next five to ten years. This is not the time to experiment. It is a time that calls for a person who has the right combination of experience, integrity, leadership qualities and vision. We need a proven leader who can hit the ground running.
Tenzin Tethong la started his public service when he was a teenager working as a secretary and translator for the department of education. Before I forget, I want everyone to compare their life with his life so that we can truly assess the remarkable achievements of this man. When he was nineteen years of age, he was one of the founding members of Sheja, which was a Tibetan magazine which had a huge following in the 60′s and 70′s. When he was just 22 years old, he with three others, started Tibetan Youth Congress, which has now become the biggest non-governmental organization with its own rich history and is still a big presence in our community. Recognizing his skills and leadership qualities, he was appointed as the acting representative of His Holiness in 1972 when he was 24. That is not the remarkable part. You have to put that into context. At that time, there was huge shortage of fund and was at a dismal period in our history when United States was actively cultivating good ties with China and they had discontinued their financial and political support for Tibetans. There were only about 20-30 Tibetans living in New York at the time and only a handful of western supporters. That was the time Tibetan protestors were hackled and booed instead of supported like today. In spite of all these difficulties and in the middle of cold-war politics, Tenzin Tethong la managed not only to persevere but excel. He was able to arrange the first ever international tour of TIPA 1975-76. And more importantly he was instrumental in bringing to fruition the first ever visit of His Holiness to the US which set the stage for all the future visits and could very well be the one that worked to change the perspective of the American people toward His Holiness and Tibet in general. And at the age of 32, he was specifically chosen by Kundun to head the 2nd delegation to Tibet where he met Panchen Lama and reportedly made the Chinese handlers sweat quite a bit and also broke the popular misconception that young modern educated Tibetans will welcome the developments made by China in Tibet. Later on, he was made the special representative of H.H in Washington, DC in 1987. Tell me when to stop because the list keeps going. He was also involved in establishing Potala Publication, US-Tibet Committee, Tibet Fund, Fulbright, International Campaign for Tibet (which we have used successfully to lobby our cause to the American govt and the people), 1000 resettlement project etc. Now in the upper echelon of power, Tethong la has practically served in every department of Tibetan government before he served in the Kashag, giving him a depth of working experience very few can match, if any. Now, if you pay careful attention, you will notice a lot of 'first' in his resume. One of two might be mere coincidences but to be repeatedly mentioned as one of the first founders in a lot of projects and organizations, most of which are still going strong and still a vital part of Tibetan Diaspora, shows not only wisdom but a person who has a keen sense of vision and natural tenacity, the diplomatic skills and the leadership qualities to get things done, even in the most tiring of circumstances.
In total he has served Tibetan govt and Tibetan people for the good part of 40 years and is still serving the cause of Tibet currently as the resident expert on Tibetan Studies Initiative at Stanford university, which he helped create, aside from being a member of the Committee of 100 (yes, you guessed it, he was once again one of the founding members and a current board member). I am not supporting Tenzin Tethong la just because he has experience working for the Tibetan government but because he has shown he is a person who has the right mixture of diplomatic skills, integrity, far reaching vision, openness and leadership qualities that we desperately require at this critical time in our history. I support him because he has the can-do attitude and he has proven time and time again that he can ACTUALLY do it. When life gave him lemons, he not only made Lemonade, but he packaged it, distributed it and created a successful company. Repeatedly. I support him because he is the right man for the job and for Tibet. Nothing more.
P.S: Also forgot to mention he was one of the principal people behind the introduction of the Tibetan section of VOA, a founding member of the Dalai Lama Foundation, founding member of Missing Peace Arts Exhibit.