Woeser Receives International Courage in Journalism Award

By Jamyang Norbu
Thursday, May 13, 2010
One Comment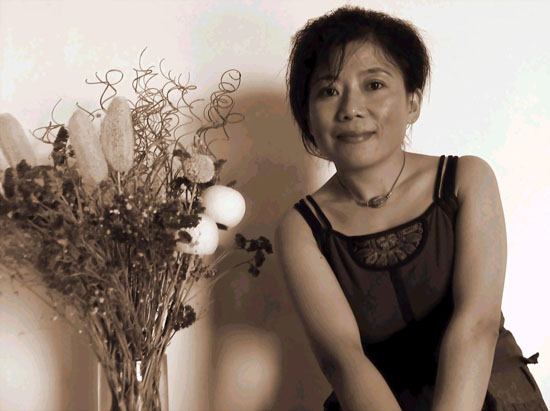 Tsering Woeser, the insightful and courageous Tibetan writer living in China, Claudia Duque, an investigative journalist of Colombia, and Vicky Ntetema freelance reporter of Tanzania will Receive 2010 Courage in Journalism Awards from the International Women's Media Foundation.
Tsering Woeser, 43,  is a Beijing-based Tibetan freelance writer, blogger for the site Invisible Tibet and contributor to Radio Free Asia. For more than eight years, since the publication of her book Notes on Tibet (西藏笔记; Xizang Biji), Woeser has been under constant scrutiny by Chinese authorities. She was brought to Beijing for re-education and told she would be fired from her job with Tibetan Literature, a government-controlled journal, unless she changed her point of view. She refused.  When she returned to Tibet, she was fired. She then moved back to Beijing, where, in 2008, she was interrogated and placed under house arrest. Woeser continues to live in Beijing and report about human rights abuses in Tibet, but her work is published only by media outside mainland China. Sources she has relied on for years will no longer speak to her for fear of retaliation; anyone who dares to meet with her is likely to be interrogated by police. Still, she remains determined to inform the world about the struggles of the Tibetan people.
Woser has posted numerous reports on the earthquake at Kyegudo and the plight of the victims. Her most recent piece is "The Significance of the Monks in the Yushu Earthquake Rescue Efforts." A photograph of lit butter lamp has on the top of her website since the earthquake struck.
Probably the most well known recipient of "The Courage in Journalism Award" is  Anna Politkovskaya (in 2002),  a reporter for the independent, Moscow-based newspaper Novaya Gazeta. She covered both sides of the war in Chechnya, earning harassment from both the Russian government and Chechen rebels. She is known for her investigative reporting documenting atrocities against the civilian population of Chechnya by the Russian military.
Gao Yu, a freelance journalist in Beijing in Beijing was the 2006 recipient of the Award. She has twice been jailed for her reporting. She continues to fight against censorship, expressing her belief in human rights and the value of democracy.
Founded in 1990, the International Women's Media Foundation is a global network dedicated to strengthening the role of women in the news media worldwide as a means to further freedom of the press. The IWMF network includes women and men in the media in more than 130 countries worldwide. For more information, visit www.iwmf.org.