The Motorcycle Diaries (Diarios de motocicleta)

By Jamyang Norbu
Sunday, Aug 31, 2008
No Comment
GD Star Rating
loading...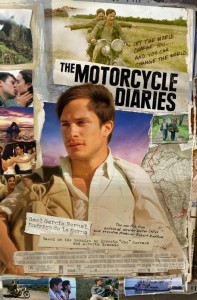 2004, USA, Argentina etc., Walter Salles
True life account of Che Guevara's travels and adventures as a young man on the road in South America. The film captures the breathtaking view and diversity of the continent. The social and political problems of Latin America that drove Che to become a revolutionary are presented in an intelligent and subtle way. Bit of left-wing church bashing at the Amazonian leper colony scene where Catholic nuns wear protective gloves to treat patients. The "enlightened" Doctor Che dramatically refuses a pair. The problem for me was while the simple nuns, no matter how medically ignorant they were, had dedicated their lives to aiding the lepers, Che was just passing through. So the revolutionary condescension grates a bit here. Che's mythic swim across the Amazon has overtones of Mao's dip in the Yangtze. Revolutionary hero battling raw nature kind of stuff. Che's companion Alberto is a delight. All young Tibetans who have buzzed around the Himalayas on their Enfields will love this film.
For more details, see tt0318462 on The Internet Movie Database.
Popularity: 1%