The Long Walk Home

By Jamyang Norbu
Sunday, Aug 31, 2008
No Comment
GD Star Rating
loading...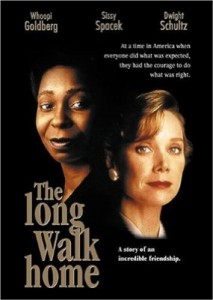 1990, USA, Richard Pearce
A small but compelling film about the Montgomery Bus Boycott. The best feature film I have seen on the Civil rights movement. Whoopi Goldberg is fantastic. A more effective and convincing film than better known works on the subject as Mississippi Burning.
For more details, see tt0100046 on The Internet Movie Database.
The Long Walk Home

,
Popularity: 2%