The Home and the World (Ghare-Baire)

By Jamyang Norbu
Sunday, Aug 31, 2008
No Comment
GD Star Rating
loading...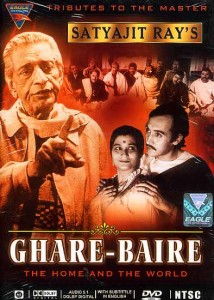 1984, India, Satyajit Ray
Another masterpiece from India's greatest director, this film deals with a sheltered Bengali woman who falls in love with her husband's nationalist friend and becomes politically committed in the turmoil of 1907-08 Bengal partition and the first Swadeshi movement. Based on gurudev Rabindranath Tagore's novel. The film is a bit "talky" and demanding, but the acting is uniformly excellent and the issues are presented with great clarity. Don't expect Bhagat Singh style nationalism here.
For more details, see tt0087328 on The Internet Movie Database.
The Home and the World (Ghare-Baire)

,
Popularity: 2%