Lawrence of Arabia

By Jamyang Norbu
Sunday, Aug 31, 2008
No Comment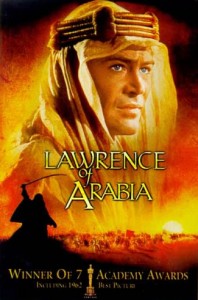 1962, USA, David Lean.
See movie for the story of the Arab revolt against the Turks. Cautionary tale about how your revolution could get sold out by those (Lawrence et al) professing to be your friend. Amazing desert scenes. Also offers a suggestion or two on what to do about unwanted trains and railway lines.
For more details, see Lawrence of Arabia on The Internet Movie Database.