Gandhi

By Jamyang Norbu
Sunday, Aug 31, 2008
No Comment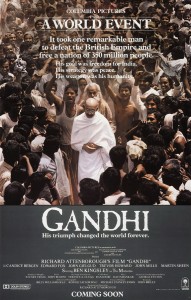 1982, UK, Richard Attenborough.
Though the film takes a fair bit of license with history is hugely moving and absolutely inspiring. The thing I liked about the film was that it managed to show that Gandhi was not just a spiritual person but a man of action as well.
For more details, see tt0083987 on The Internet Movie Database.
* * *