Casablanca

By Jamyang Norbu
Sunday, Aug 31, 2008
No Comment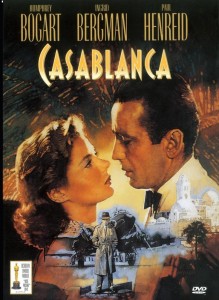 1942, USA, Michael Curtiz
The ultimate WWII romance movie. Inspiring in parts, especially the defiant singing of the French national anthem in Ricks café. Yvonne a pretty French coquette, drinking with the Germans, and flirting with the chief Gestapo officer, has a turn of conscience and, with tears streaming down her cheeks, joins in the singing of La Marseillaise.
Elliot Sperling of Indiana University argues that visitors to present day Tibet (including experts) encountering a population going about its daily business and not expressing open defiance of Chinese occupation, and then concluding that Tibetans are satisfied with the status quo, invariably fail to take into account what he terms the "Yvonne factor" of dormant or suppressed Tibetan nationalism, which could be galvanized by a crisis or some unusual event, as it happened in 1979.
For more details, see tt0034583 on The Internet Movie Database.