Ashes and Diamonds (Popiól i diament)

By Jamyang Norbu
Sunday, Aug 31, 2008
No Comment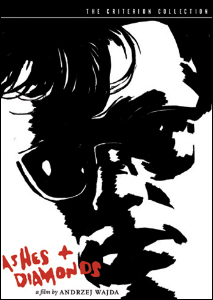 Part III of a War Trilogy
1958, Poland, Andrzej Wajda. The final part of the trilogy features Cybulski (the Polish James Dean) as a fighter in the first days of peace waiting to assassinate a Communist official. Least satisfying of the trilogy.
See also A Generation (Part I) and Kanal (Part II).
For more details, see tt0052080 on The Internet Movie Database.