Army of Shadows (L'armée des ombres)

By Jamyang Norbu
Sunday, Aug 31, 2008
No Comment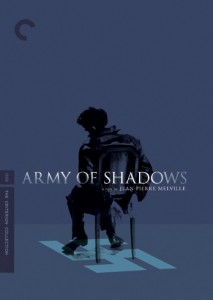 1969, France, Jean Pierre Melville
Great news for all freedom cinema fans. This ultimate feature film of the French resistance has been restored and re-released. Adapted from Joseph Kessel's wartime novel the film is an exciting but utterly uncompromising account of a group of resistance fighters in Occupied France during World War II. Avoiding acts of spectacular heroism, Melville presents a twilight world, where the clandestine freedom-fighters seek to avoid capture and are forced to eliminate informants from their own ranks.
In many ways Army of The Shadows resembles one of the director's better known gangster pictures like Le Samourai and Bob le Flambeur: hence the chilly colours, the movingly restrained performances, the blurring of moral boundaries (nowhere more evident than when a teenage traitor is strangled to death with a towel), and the iconographic details of hats, guns and cars. I saw the film on a Russian issue DVD which wasn't really satisfying. Last year it finally came to the USA and played at the Film Forum on Houston Street. Its out on DVD now.
For more details, see tt0064040 on The Internet Movie Database.