A Generation (Pokolenie)

By Jamyang Norbu
Sunday, Aug 31, 2008
No Comment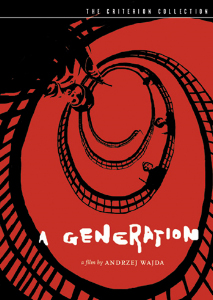 Part I of a War Trilogy
1955, Poland, Andrzej Wajda
A film about the Polish underground and the Warsaw resistance; specifically the story of a youth resistance group. You could call it a propaganda film of sorts, but it is also exciting and powerful.
See also Kanal (Part II) and Ashes and Diamonds (Part III).
For more details, see
tt0048500 on The Internet Movie Database.